Keyoption Guide – How To Trade Binary Options
This page explains binary trading from start to finish. Learn everything you need to know about trading binary options online for profit. How to trade binary options online explained, links to tutorials, example trades, strategies, tips and resources. Binary options provide a new form of trading for many investors and provide a relatively easy and convenient platform to do so. Although setting up your first binary options online trading account may sound daunting, the following steps will help to lay out the process.
TRADING GUIDES: PART 1
TRADING GUIDES: PART 2
TRADING GUIDES: PART 3
TRADING GUIDES: PART 4
The above links provide all the information you need to understand the basics of trading binary options online. As you are more comfortable with the idea of trading binaries, you will naturally be more inclined to execute more advanced trades. For now, let's stick to the basics of binary trading.
What Are Binary Options?
Binary options are trades that have two choices and two outcomes. They are different from typical trading. Very different.
Binary options are "all-or-nothing" in design. You either win or lose. There is no middle ground. Binary means 1 or 2. One or the other.
What this means for the trader is that instead of the option payout fluctuating with the asset price, the payout is a set sum that is either earned or lost depending on whether the price of the asset falls below or rises above the strike price. The goal of trader is to correctly bet whether the asset price will end higher or lower than the strike price. If you pick correctly you win the trade.
In a nutshell, binary options online are ways to trade price movements of many assets with a "One or the Other Choice".
You choose whether the price is going up or going down. Place your trade in the direction you seek and hit the 'trade' button. They pay out a fixed return. They also have a fixed risk. You can not lose more than whatever amount you put up for the particular trade.
You decide is the price going higher or lower? Make your trade accordingly. If you choose correctly you win and finish in the money. If you are wrong you finish the trade out of the money. The returns are large. The winning return is typically between 70-90%. Losing return is typically between 0-15%.
How Do I Start Trading?
Binary trading is easy by design. You can read our which is really designed to walk new traders through the entire process of trading from start to finish. You will learn what is important to know before placing your first trade and will have the same type of setup as any active trader.
After you have successfully chosen your broker and , you will need to put funds into the account to begin trading. Most brokers offer customers an easy online method to deposit funds using major credit cards. Often, you are also permitted to deposit funds through wire transfer or electronic payment.
If you have questions as you begin using your account, almost all platforms offer a frequently asked questions page and email customer support. Some offer a live chat feature where you can instantly ask questions to qualified representatives.
If the world of binary options online has caught your interest, start researching brokers until you find one that you feel comfortable with. In no time you will become familiar with all that binary option trading has to offer.
Where Do I Trade Binary Options?
Binary options can be easily traded online from anywhere you have access to the internet. Many different platforms offer investors the opportunity to ; in order to trade with one of these brokers, you must first set up an online trading account.
How Do I Set Up a Binary Options Trading Account?
First, make sure to do your research. There are many brokers offering the ability to trade binary options online online, however not all are equally reliable. Check to see where the broker is located and what type of returns it offers to its customers. Enquire about what percentage cut the broker takes when a trade is either won or lost. Additionally, make sure to get a feel for the layout of the website and check to see that they have positive reviews from other past users. Finally, pay special attention to security features to ensure your money will be safe.
Most trading platforms make setting up an account relatively easy. Typically, you will be asked for basic personal information including your name, country of residence and birth date. If you are unsure about the process of registering, many sites offer demo accounts or simply demo videos designed to walk you through the process of creating your account and initiating your first trades.
How Do I Make Money Keyoption?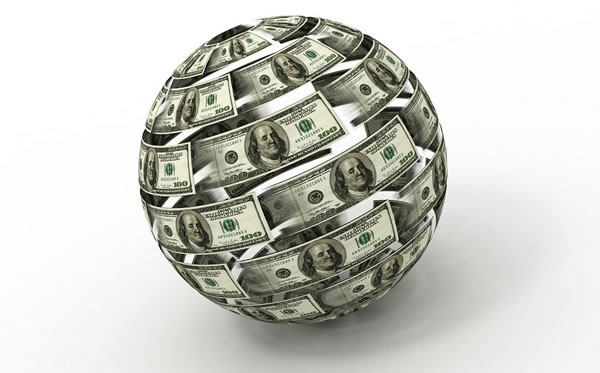 The short answer is, to make money trading binary options online you have to make the right decision out of two possible outcomes. You have to win your trades. Over the longer term, you have to win the majority of your trades. Anyone can win a single binary option trade. Just like anyone can win a single hand of poker. However, to win the majority of your trades over the long haul and make money consistently you must develop a method that works for you.
To make money you need to develop a winning method, technique or strategy that you repeat. To find this winning technique takes patience, courage, analysis and an understanding of what you want out of your trading activity. You could do things like learn , such as reading price action or pivot points. Or you could invest in a reliable binary signals service that will signal you whenever a profitable trade is identified by their system. You can make money trading binary options online but it is not without risk or simple to do. If it were, everyone would be doing it and that is not the case.
To get started, the first thing we recommend is to go ahead and choose one of the brokers listed here and follow the steps to getting a to practice with. As you are going over the lessons, tutorials and examples you can practice trading at no risk. It really is the best way to learn how to trade binary options online.
More Ways To Trade Binaries
While we describe binary trading as an 'up or down' choice, there are other types of binary options online available to trade. All types of binary options online share in the fact that there are two choices for the trader to make and two possible outcomes for the trade to finish. Instead of choosing things like 'up or down', the trader may choose things like 'touch or no touch' or in or out of a set range. You can learn more about the various out there and even build your own trade setups at some brokers that offer option builder functions.
Keyoption School
Ready for more? We have our own , which goes into more in-depth articles and tutorials for all levels: Beginner, Intermediate and Expert.